It is no longer news that two housemates have been evicted, one each from Diamond and Ruby house respectively. The show is still on and a lot has taken place.
A sex tape from one of the female contestant, Pokello from Zimbabwe has gone viral, and viewers especially those from Zimbabwe are saying she shouldn't have been allowed to represent their country after the sex tape scandal.
Also a photo of Annabel while bathing has also gone viral, Annabel is from Kenya.
This is just one of the reasons this reality show pisses me off..yuck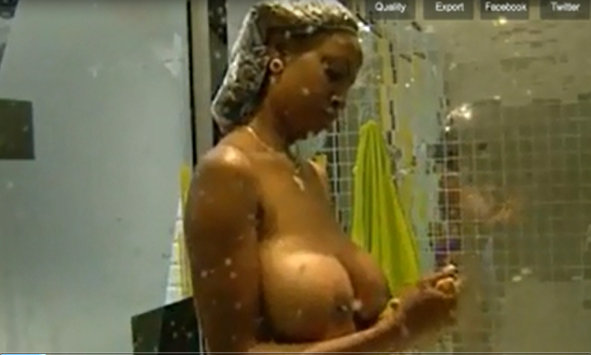 Annabel
Bolt from Sierra Leone and Namibian Dillish have both admitted that they can't stand each other and they are both in the Diamond house. Bolt is leading the list of nominees for possible eviction, others following suit are Hakeem, Dillish, Betty, Feza and Annabel.